---
---
This page is under construction!

---
Check out My Garfield Quiz
Hello and Welcome to my homepage!
My name is Amber Fortney. I am 20 and a Graduate of Eastern High School in Meigs County Ohio. I also graduated from Hocking College with an Associate's Degree in Computer Science. Some of my favorite things are playing on the computer, my cats, talking on the phone, listening to music,and my friends(which if you go to my friends page you will see!!) Also check out my other pages!!

Down below's my guestbook, so please sign it!!
Sign My Guestbook
View My Guestbook
---
Check out some of my other pages!
Check out my Senior Pictures Page!!
Garfield is my favorite!!!
Check out my Garfield Quiz!
---
Some other links!!
Visit her page and help her out with suggestions, she's new to this! :)
Visit Piglet and Mouse's College Page!!
---
You are theperson to visit my page since December 3, 1996. Thanx!!!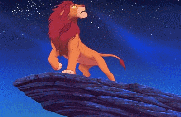 ---
Page last modified August 11, 1999.
Amber Fortney